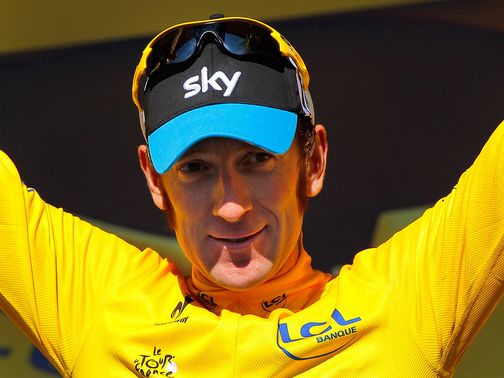 There are somethings you hope will happen during your life time. I hope I will see England win the World Cup or European Championships, either I'm not fussy. I dream that one day Huddersfield Town will spend a season in the Premiership. However having followed the Tour de France since 1991, watching super human beings from various nations win the Tour I have never dreamed or hoped that a Brit would win the Tour. It was just so unbelievable I never imagined it was possible. Watching the tour year after year we were lucky if there was even a Brit racing the Tour and even then they rarely achieved anything great.
As time went on and we started to achieve some success with Boardman and Yates it still never occurred to me that we could win it or even contest it. That's why 2009 is probably my favourite ever year of the tour. It was the year Bradley Wiggins allowed us to dream, that we could hope one day he, or another Brit could build on his 4th in the Tour that year. I didn't follow the Tour when Robert Millar finished fourth all those years ago and so this was the first time a Brit had finished within sight of the podium. Not only that but in 2009 Mark Cavendish showed that we could win a major jersey at the Tour by running Thor Hushovd close and winning stages for fun. His time would come surely and in 2011 the Tour organisers seem to have built the course to let him win it, I believe they even stated they didn't want a sprinter to win as many stages as Cav had in the past and not win the Jersey. So sure enough, Cav won his 'usual' bag of stages and along with them he took the Green Jersey.
Did this inspire Wiggins that he could win the Yellow Jersey? Probably not, I think we have to give Wiggins more credit than that but it certainly can't have held him back. Wiggins believed in himself, he might have surprised himself a bit in 2009 and then had to prove to himself it was no fluke. It's always the hardest to do something for the first time, whether it's the first to climb Everest or win a stage at the Tour. So much of that is belief. I think I watched the Tour and thought "wow, look at those super human beings", Wiggo looked at it and thought "I want to do that" – "I can do that". So some how from a position of having no challengers, we suddenly found ourselves with the Tour favourite. Who could have thought we had that in store!